Why a post about dogs you ask? Well firstly, there are no native Canaries or endemic "Lorro" Parrots in the Canary Islands and there never have been. The islands were named after the local dogs (canines). I've come to despise Lorro Park for this reason (but that will surely be covered in future article "Lorro Park: guilty of guerilla mass-marketing?")
The podenco as its known is quite common in Tenerife, and they can often be seen hunting up in Las Cañadas every Sunday morning. The local owners cruelly pack them in cages on the back of their utes, and usually feast on lunch after they finish hunting rabbits, while the dogs stand or sit patiently all squished together for at least an hour! So much for being man's best friend. There's not enough room for them, and it always upsets me every time I see it. They are surely the most beautiful dogs, and deserve better treatment. One day I hope to own or adopt one (or two!).
There are another types of dogs in the Canary Islands, primarily for goat herding (Perro bardino o de ganado majorero), and another (perro de presa canario) which was bred for dog fighting. They are now sometimes used as guard dogs for the few rich people living in Tenerife.
Shown below are several insignias depicted on the official flag of the Canary Islands, the government logo, and among other places such as the town hall. Look at the evolution of the shield through time, as it tends towards simplification, the seven islands of the Canary Island Chain now being represented by nothing more than simple triangles: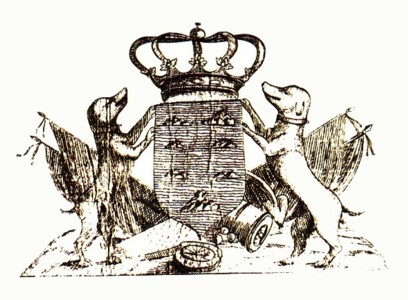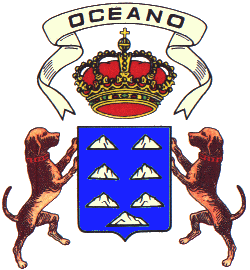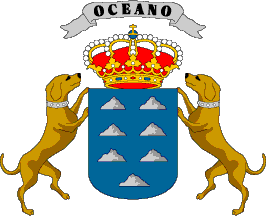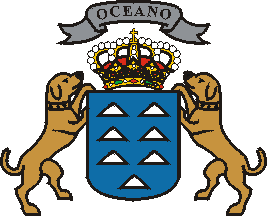 Further information about breeders of native Canarian dogs:
http://www.mydogocanario.com/istoria.php
http://www.elitedogs.us/history.htm