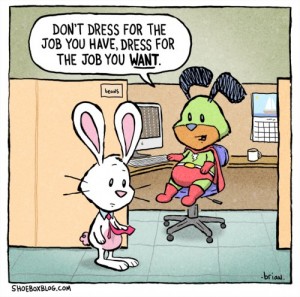 Pro Bike Hire is a well established business based in Tenerife, Canary Islands, Spain. We have a proven track record of success which can be verified on paper. We have a large base of satisfied repeat customers and have created a very strong brand identity.
The main reason for the sale is that I am now living permanently in Australia. I'd like to finalise the sale of the business before the end of September. That would give adequate time for you to prepare for the next high season which starts around mid-October.
Our most recent offer is fast bottoming out at only €28,500!! Considering that we get daily bookings & enquiries for bike rentals and the van and bikes are included, I think this is an extremely good price…
Top of the range delivery van and fleet of 10 bikes would be included in this sale. Of course there is the main websites www.Tenerife-Training.net and also the blog, the forum, etc. Website has been professionally translated into 12 languages! Very strong internet presence for many keywords in English, German, Spanish, French, Italian, Russian, Dutch, Czech, Norwegian, Swedish, Danish and Finnish. Automated booking form system. The website itself generates a lot of traffic as it is one of the primary sources of information for cycling holidays in Tenerife. We also have dedicated mobile versions of the main site, blog and forum. We are the original owners of the www.ProBikeHire.com domain name.
If we don't find a serious buyer before the end of October for our all-inclusive offer, I'm also willing to split up the assets and sell them off individually (although that is a last resort).
Note that some potential buyers prefer to buy just the online content: website, logos, illustrations, documents, emails and customer base off of us. We have already been offered €12,000 for that alone (without the van or the bikes). So if you have a better offer than that, now's the time to act…
---
Pro Bike Hire is growing all the time and ready to be expanded for Winter months. We definitely could do with another employee from October all the way through to April!
We have set this up to be an internet business with minimal overheads, although a conventional shopfront would definitely be an advantage. Would suit a UK / European individual looking to be their own boss in a sunny climate. Enjoy a fantastic lifestyle! Experience with bikes and obviously computers is a must. Preferably would suit a manager/leader, looking to take this to another level. But alternatively, could be run from home & used as a primary source of income for someone looking to settle down away from a more hectic city career type of life.
This is literally a once in a lifetime opportunity! Contact us today to discuss the possibilities!!
---
Les will personally train you so that you can independantly run this amazing business, in the 3 months prior to sale date. Obviously though the longer you leave it, the less time I am available for consulting.
Last but not least, I wish to personally extend our sincerest gratitude to the many thousands of cyclists from all the many countries who have made this venture possible over the years. Thank you! Thank you!
I hope and trust that someone will be able to take off where we left off. It would be nice to see the legacy of this business continue for another decade. Even if we don't sell the business as a complete setup, I will continue to offer the website only for sale. If you feel you know someone who is interested in doing something like this, please share this info…
Dr. Leslie Dean Brown
Pro Bike Hire
cycling@tenerife-training.net
www.Tenerife-Training.net
@ProBikeHire
Note that I'm currently residing in Australia until late November 2014. My contact phone number here is +61285023048 – if you do need to ring that number please remember to be mindful of the timezones over here. Thank you! Les