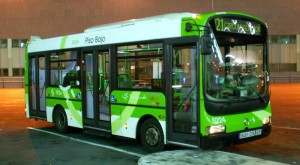 The local bus network is very extensive & the buses always run on schedule. You can easily recognise these local buses; they're bright green, and have "TITSA" written on the side of them. Although bikes are never permitted on board (inside) any buses, yes they will usually fit inside lugagge space of probably 80-90% of the buses that circulate -provided that both front and rear wheels are removed. Just to be sure, it's best if you take off the pedals and lower the seatpost also.
If there is a latch on the luggage door, simply open the door and load your bike on, turningthe handlebars to ensure that it fits. If you're lucky enough to get one of the bigger "cargo" buses, you won't need to take off both wheels but you may need to show the driver you have a bike, and then they'll remotely open the door. If the doors look very small and there are no handles, you're probably out of luck. The only catch about taking bikes aboard buses is that you're expected to do so only at major stations (Las Americas, Los Christianos, Los Gigantes, Puerto de la Cruz, La Laguna, Santa Cruz, Granadilla de Abona, Icod de Los Vinos, Güímar) and preferably before the bus leaves, otherwise you hold everyone else up. Don't expect any bus drivers to stop for you anywhere else. Click here for further information about travelling with bikes on the Titsa buses in Tenerife.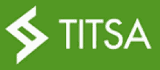 Please note that Titsa, the local bus company, has run into financial trouble in the last 2-3 years. They've since drastically reduced the number of buses operating, they're smaller and they've even stopped some services entirely such as the airport bus. Hence, the 340 service has now been combined with the 343 route. This bus service leaves the Las Americas central bus depot several times per day and then makes the following limited stops: Los Cristianos, Tenerife South Airport (TFS), Tenerife North airport (TFN), El Botannico close to the Spa supermarket and finally the Puerto de la Cruz bus terminal. Note the 343 timetable as there are a few express lines that don't stop at either airport.
There are still direct bus services operating from to Puerto de la Cruz to El Portillo / Las Cañadas (348 and Los Gigantes 325. Also from Las Americas to Vilaflor / Las Cañadas 342.
Click here for further information about how to use the Titsa bono bus travel card. You can download the most up-to-date local Titsa bus timetable here (1.3Mb). Download the tourist bus routes here (1.5Mb).